physical, occupational & Speech therapy


Pediatric Children's Therapies provides one-on-one care to all children aged newborn to 18 years old. Why? Because Children Matter!
Rolling, sitting, crawling, walking, running, playing games, and participating in sports are key activities in children's lives. These gross motor skills are important in their physical and social development as they grow and develop.
3DPT has a devoted team of specialists and clinic in the area with an environment that supports movement progression in pediatrics, from infants to teenagers, so that children are able to participate in these important activities at home, in their communities, classrooms, and on the playground. Our team will create treatment plans that are designed to be fun and motivating. Focusing on functional movement patterns to address strength, coordination, improved balance, and increase body awareness.
3DPT's trained team of specialists employ imagination, children's games, and fun activities that are engaging and are specific to your child's needs and interests. Collaboration and communication with parents and physicians regarding progress and home exercises are important to our therapists in order to achieve excellent outcomes for your child.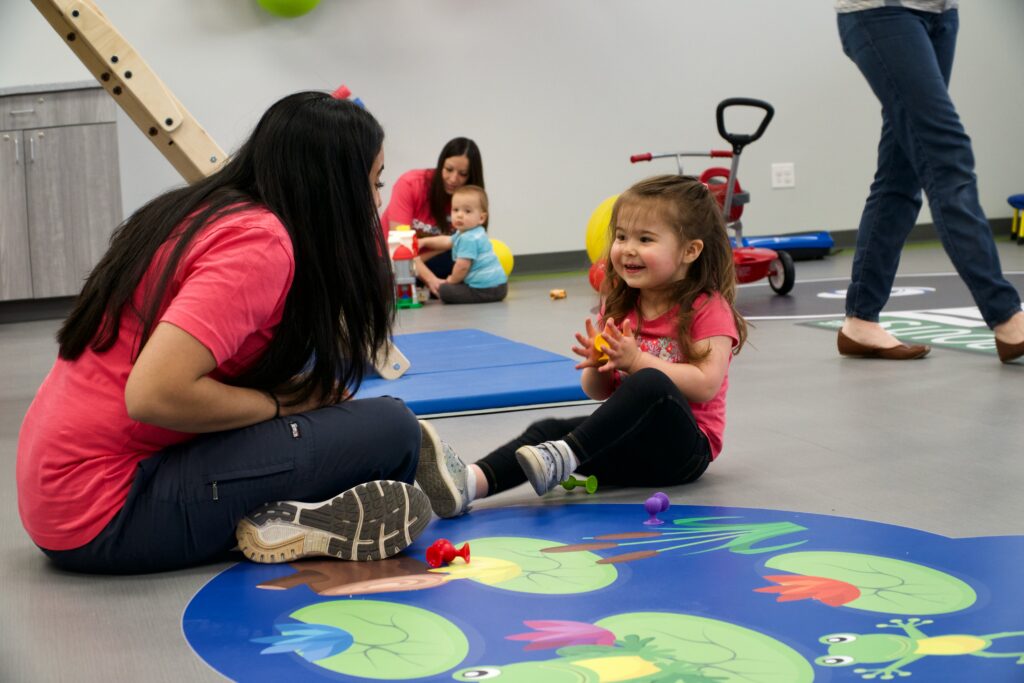 Developmental delay, motor control and planning, mobility and transfer training, adaptive equipment training and positioning, Cerebral Palsy and other neurological disorders, biomechanical foot orthotics, hip dysplasia, scoliosis, torticollis, bed wetting, hypertonia and hypotonia, and many other conditions.
Fine and gross motor skills including handwriting, feeding, bathing/dressing to include use of adaptive equipment, shoulder, elbow, and hand disorders, motor planning, sensory processing disorders including gravitational insecurity, social skills, visual-motor disorders, as well as neurological conditions and much more.
Targeting all aspects of communication including expressive and receptive language, articulation and phonological disorders, fluency, social/pragmatic language, oral motor and feeding skills, alternative and augmentative communication, and pre-language skills.