We offer individualized, comprehensive physical therapy for all ages and needs. At 3DPT, we focus on the individual: you have a unique history, makeup, and injuries; therefore, your assessment and treatment will also be unique and tailored to your individual needs. Our approach is based on Dr. Gary Gray's methodology of Applied Functional Science® (AFS).
AFS considers restoration of motion, strength, and function with a keen eye on the system, which includes restoring coordination, proper sequencing and timing of motion in function.
We feel this approach is vital not only to regaining function, but also to diminishing the probability of future injury, re-injury, or injury elsewhere because of compensation.
Our physical therapists and physical therapy assistants are highly educated, licensed professionals who care deeply about their patients and clients.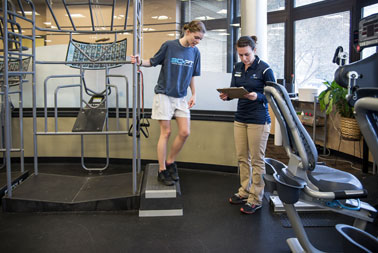 Women's Health
Balance & Vertigo
Pediatric
Geriatric Therapy
Work Injuries
Neck & Low Back Pain
Overuse Injuries
Balance & Vertigo
Sports Injuries
Orthopedic Injuries
Post-Surgical Orthopedic Rehabilitation
Aquatherapy (Adrian-The Centre)
Biomechanical Foot Orthotics